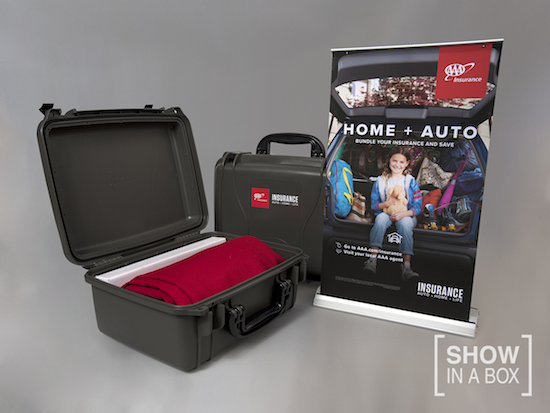 Show-in-a-Box can be set-up instantly wherever you are! Easily attract attention and increase interest with a completely customized display - perfect for the on-the-go marketer.
Impress With No Stress
Show-in-a-Box is great for small table top displays at retail stores, job fairs, exhibition booths, trade shows and more. It can be set up in minutes, and is easy to ship or carry to an event.