Building brands that
build business We are thrilled to announce that 4x3 LLC has been chosen as a Penn-Preferred Supplier for Website Design, Upgrade, and Maintenance Services at the University of Pennsylvania. University of Pennsylvania Procurement Services recently unveiled the selection of seven new suppliers, including 4x3 LLC.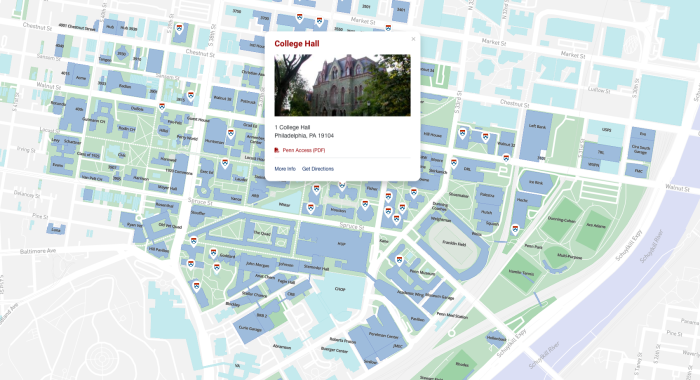 We're thrilled to announce the launch of the new Drupal 9 website for University of Pennsylvania Facilities & Real Estate Services, designed and developed by 4x3, LLC! 
Check out the new website at facilities.upenn.edu and explore all of the amazing features and resources available to the University of Pennsylvania community. From state-of-the-art interactive campus maps and building information to sustainability initiatives and event services, the new website has everything you need to navigate and utilize University of Pennsylvania's facilities and services.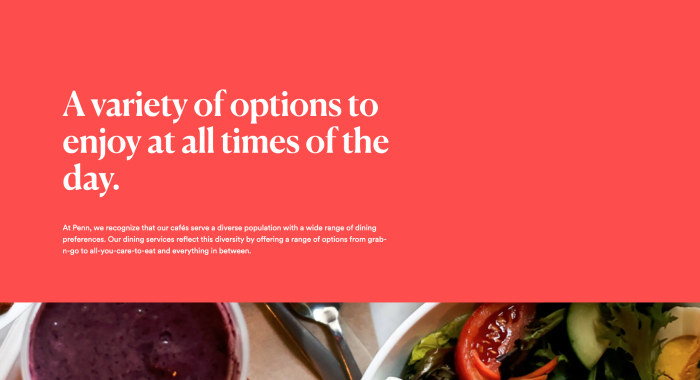 4x3 partnered with design firm, J2, to develop a new website for Penn Dining, at the University of Pennsylvania. The site was part of a complete rebrand of the university's dining services. A break from the traditional University of Pennsylvania brand, the site showcases large full photography, custom illustrations and a consumer and retail-focused experience. 4x3 also worked with the locations management services to integrate an API feed of current hours and open locations.