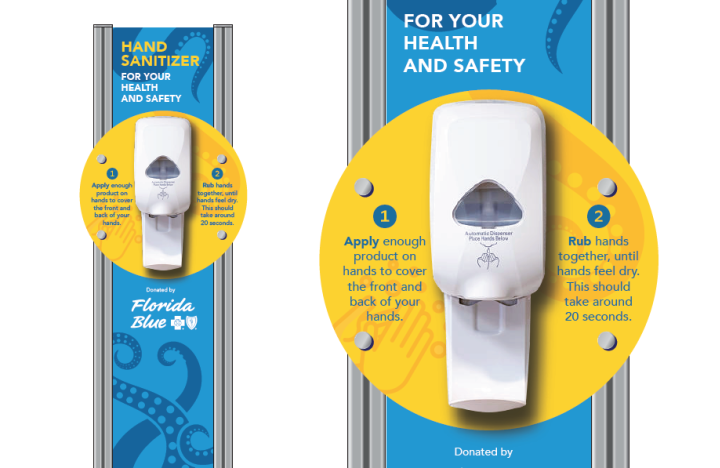 In partnership with The Florida Aquarium, we designed a series of promotional graphics for their HandStand Plus hand sanitizer sponsor, Florida Blue (part of the Blue Cross and Blue Shield Association).
The Florida Aquarium / Florida Blue HandStand Plus Design
Our hands-on approach to the design focused on visibility and accessibility.
For visibility, we chose to have the brand colors of Florida Blue serve as the design base, and pair it with a vibrant yellow to be more eye-catching. We also worked with aquatic animals with hand-like appendages, like the octopus and sea turtle, to invoke subconscious thoughts of hand hygiene among guests, especially with children.
The particular design of the HandStand Plus achieves ADA compliance to meet height and reach standards for all guests and employees, for maximum accessibility.
These sponsored HandStands are currently being used by guests at The Florida Aquarium.