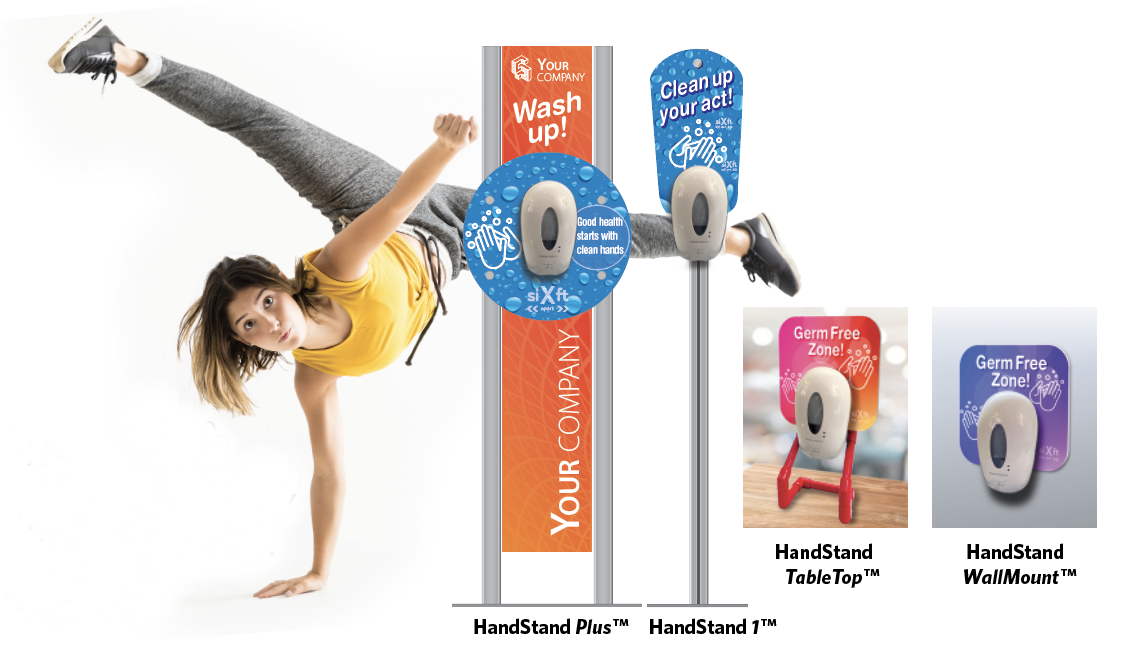 Our sanitizing HandStands are designed for use in school and universities, office buildings, stores and high-traffic areas. This standing disinfectant dispenser is a simple way to help slow the spread of germs. Order yours today.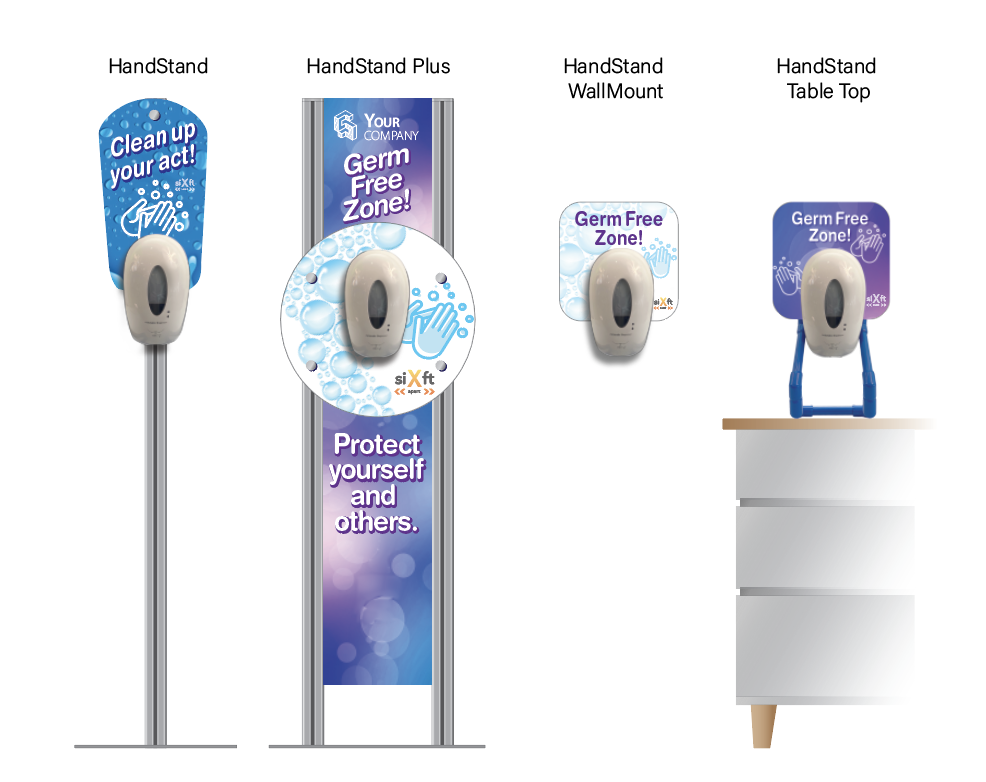 If life has you upside down, get a HandStand.
Ready to get going? Fill out the form, request a quote and get the conversation started.