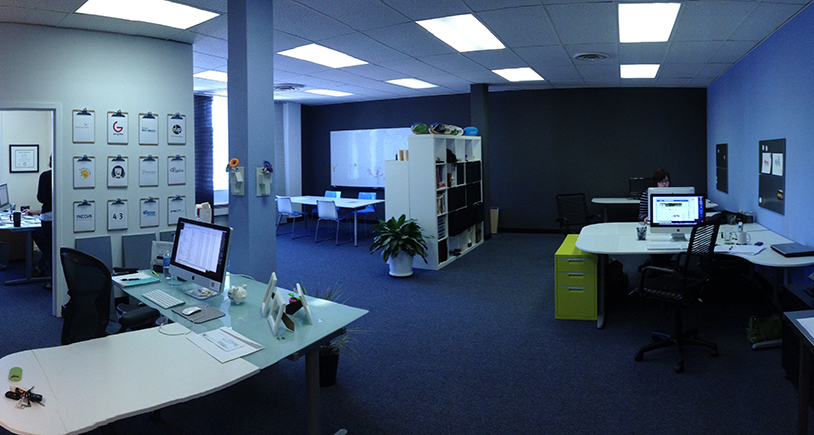 With 4x3's recent growth and addition of several employees came a necessary move to a new location.
Stephen and Amy's creativity came to life as they designed the expanded space to show not only fuctionality, but FUN as well. Lots of color, comfortable and contemporary furnishings and even room to expand as 4x3 answers the call to meet the needs and expectations of their loyal clients.
We invite you to take a peek into where we work.