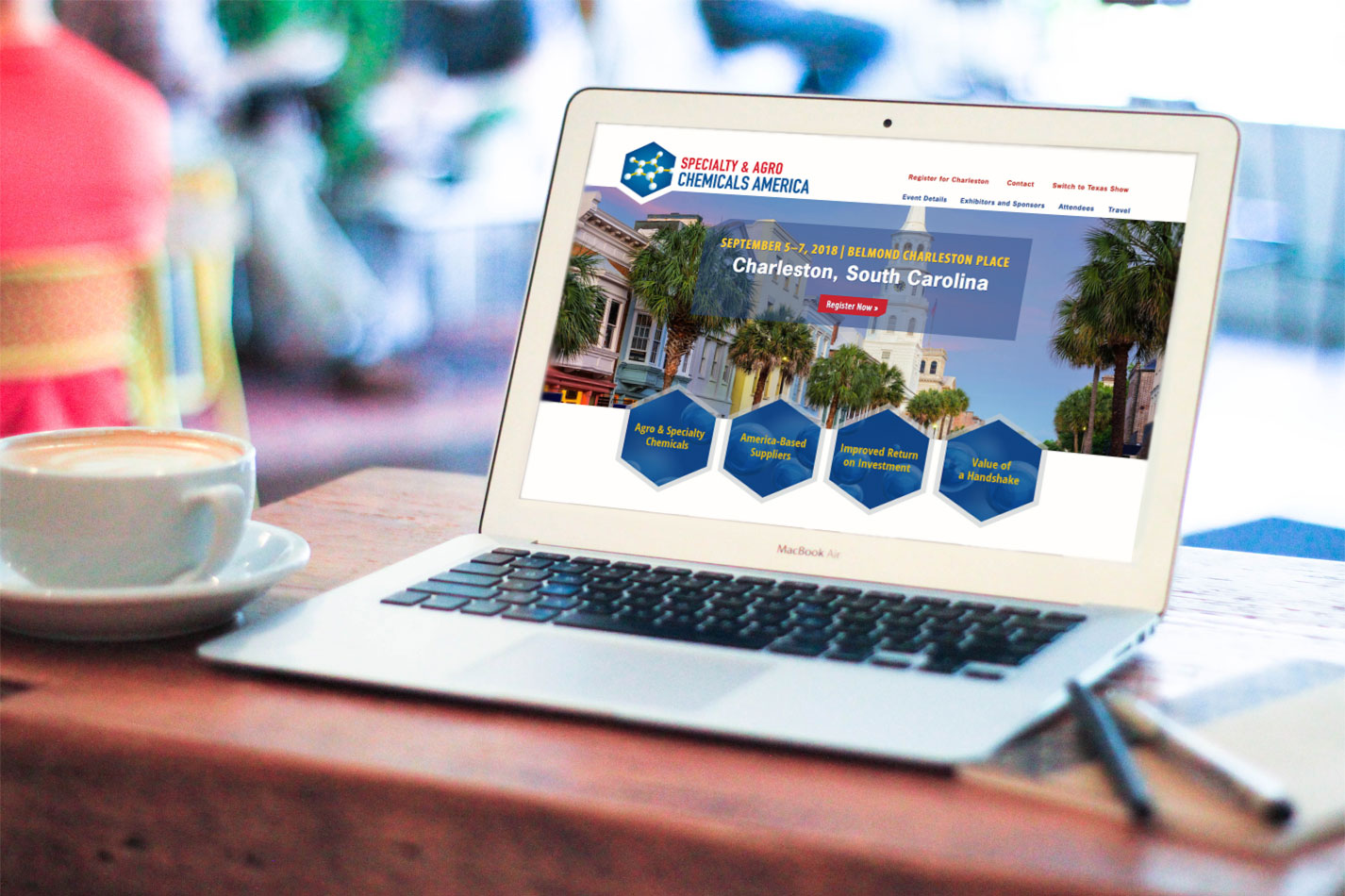 4x3 is proud to announce the launch of the new Chemicals America website.
Designing An Organized, Easy-To-Navigate Website
4x3 worked closely with Tom Leahy at Chemicals America to create a detailed website that encompassed the company's annual conferences in the specialty chemicals market. Organized by shows, exhibitors, sponsors, attendees and travel information, the website is easy to navigate, informative and mobile responsive. 
This year Chemicals America expanded their offerings and added a new event in Texas, so a new site was developed using Drupal and domain access to provide two sites, with unique URLs and content that share the same database and code base. This allows the client to update the site with one CMS and easily share data across sites.
Another key feature that was built in to the website, was the ability to easily integrate data from the event registration system into the front-end of the Chemicals America sites. The goal of this was to dynamically pull up to date exhibitor and attendee information for each upcoming show.
4x3 worked in collaboration with Rodd Whitney at Cause Design to compliment original branding, and event graphics for the Chemicals America's website.
See 4x3's work with Chemicals America »
About Chemicals America 
Chemicals America hosts annual Specialty & Agro Chemicals America events in South Carolina and Specialty & Custom Chemicals America events in Texas.
Chemicals America promotes chemical manufacturing, technologies, and related services that have specific applications for the agrochemical and specialty chemical markets. Chemicals America's mission is to create a event that narrows the focus and renews the value for chemical industry participants.