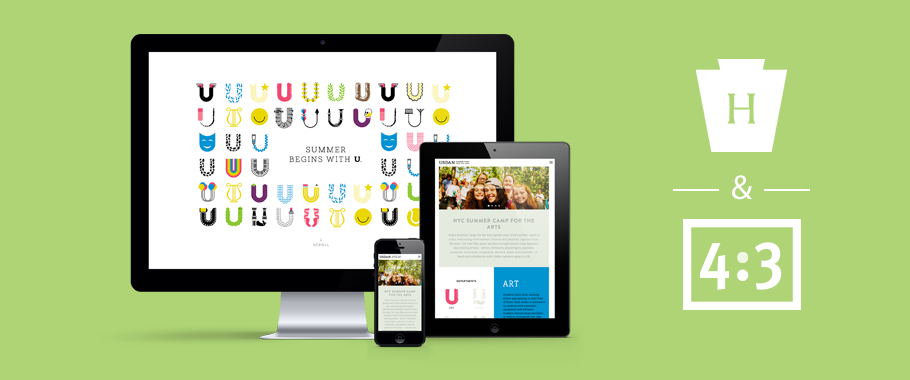 4x3 partnered with The Heads of State on a web design project and proposal for our client, Usdan Summer Camp for the Arts. The professional relationship between the two studios has allowed for us to create a user-friendly, beautiful, and functional site. 
As the technology partner, 4x3 works directly with The Heads of State from the beginning of each project, to determine the scope, define the site architecture, and consult on functionality. The Heads of State provides creative solutions, and 4x3 takes the lead on the programming and development.
"4x3 is an ideal partner. The first thing that stands out to us is their clear, organized, and comprehensive proposal/scope process - all of the components of the project were clearly outlined and determined before we ever started the work, and once the project was underway they carried everything out to a T. Everything was done on-time and on-budget, with progress and updates clearly communicated along the way. They took our vision and made it a reality. They also pivoted quickly and easily when our client had random requests throughout the process and got back to us quickly with questions and changes. We look forward to working with them again!"
Joanna Leigh Simon | Producer | The Heads of State
Usdan Summer Camp for the Arts
Usdan is a premier summer camp for the arts for pre-kindergarten to high school, specializing in programs that emphasize creativity, theater and dance, leadership, environmentalism and music. With nearly 70 classes and over 1,500 students each summer, Usdan guides every camper on a path of individual and creative growth, with the help of a team of artists and talented arts educators. The Usdan approach is distinctively interactive and hands-on, rooted in a balance between creative process, artistic practice, and craft on the one hand, and final product and performance on the other.
4x3 worked closely with The Heads of State to create a completely custom Drupal CMS for Usdan's dynamic and content-rich website. The CMS is completely responsive in design, assuring the site looks equally great on all screen sizes and devices.
About The Heads of State
The Heads of State is an innovative design firm that blends a fun atmosphere and challenging projects with a no-nonsense motto: It's all about the work. They are focused on the intersection of design, illustration, branding and entrepreneurship.