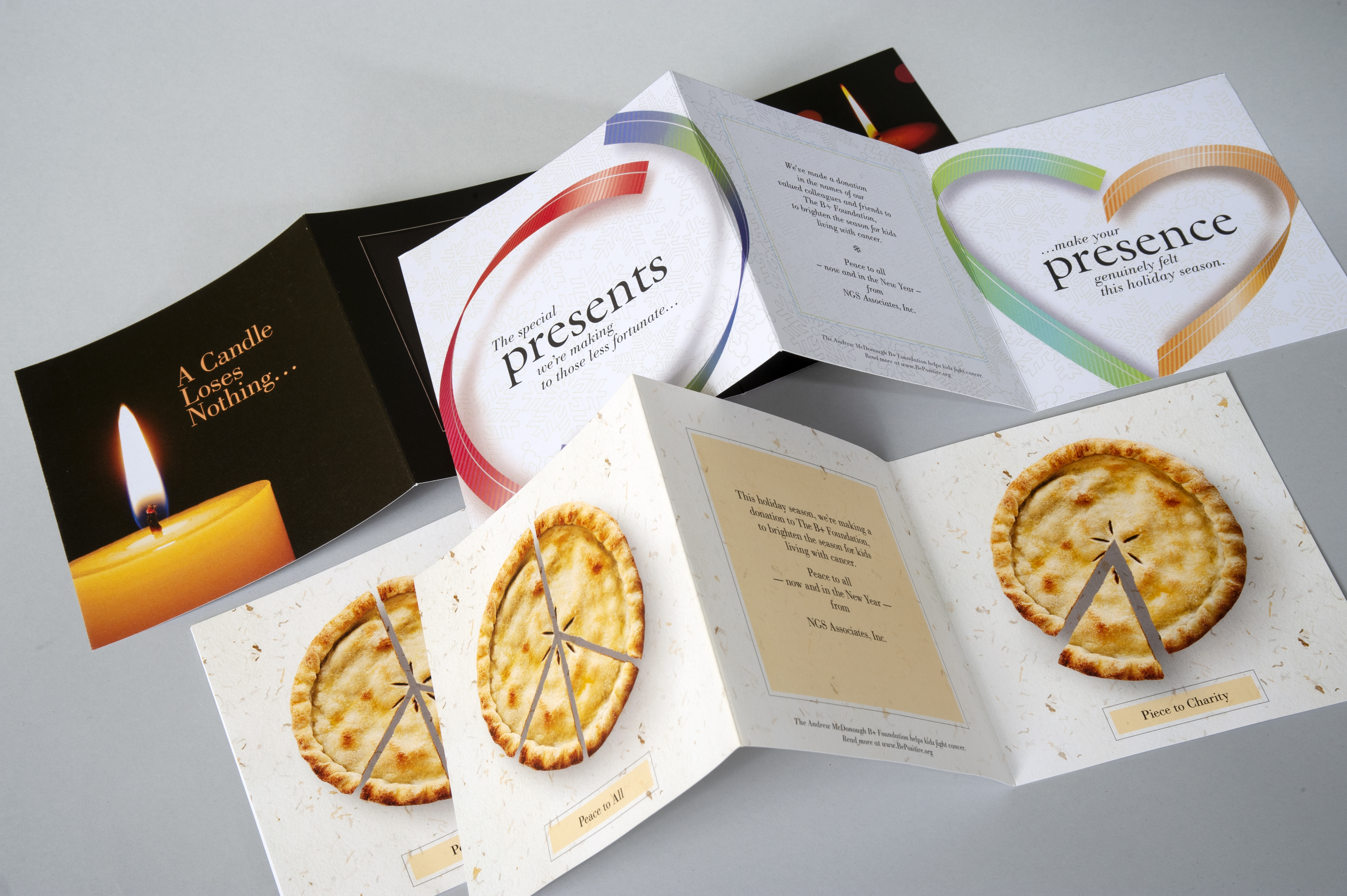 Looking for a custom holiday card to stand out from the holiday clutter? 4x3 can help with concept, design and fulfillment!
Festive Cards and Invitations
Clients take note when your holiday greeting is branded, well-designed and professionally printed. Show your gratitude to loyal clients while simultaneously marketing your business — you'll be sure to make a lasting impression during the busy holiday season. After all, everyone loves receiving cards in the mail! We can even handle mailing to your supplied client list.
Unsure if you should send out a holiday card this year? Consider that a printed holiday card gives you an opportunity to reconnect with customers, or can serve as a vehicle to invite clients to your Holiday party. 
And don't forget, a holiday card doesn't have to be sent out around Christmas. Consider a Thanksgiving note if you're ready to make a first impression, or send a New Year's card to kick the year off right. 4x3 is here for you year-round!
Greeting Cards not your thing? Try out:
Now is the time to start planning your holiday cards to ensure it is printed and in the mail in time for the December rush!  
Or send us a message, fill out the form below: