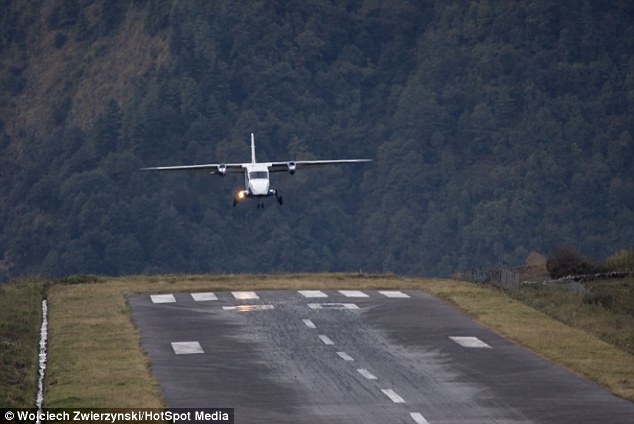 Piloting 101: Landing strips should be smooth, well-lit and free of debris; steer clear of the cracked, the weedy, the dark. It's kinda the same thing with website landing pages. 
Custom Landing Pages
One of our clients frequently does email and print ad campaigns and associates them with customized landing pages. Custom landing pages are primarily thought of as a way to specifically track response to a particular campaign, but should be seen as much more than just a way to gather analytics. Landing pages should be welcoming, engaging and highly relevant if they are to succeed in converting browsers to buyers. 
According to Google, landing pages with high bounce rates "might not match the expectation set by your ad text, or … might not have engaging content with a clear navigation path." Don't design a clear, concise graphic for an email promotion and then overwhelm viewers who click through with a confusing webpage overstuffed with information. Make sure the landing page enhances the ad campaign by conveying a clear message, while also communicating something about your brand and inviting viewers to visit the rest of your website.  
Landing Page Evaluatation: Google Analytics
Google Analytics lets you evaluate the bounce rate for each landing page individually. If you have a Google Analytics account, go to Behavior > Site Content > Landing Pages to see a list of pages through which visitors enter your site and conversion rates for shopping, requesting a quote or other actions. This can be a useful tool as you start to pay attention to how people encounter your website and what they do once they are there.