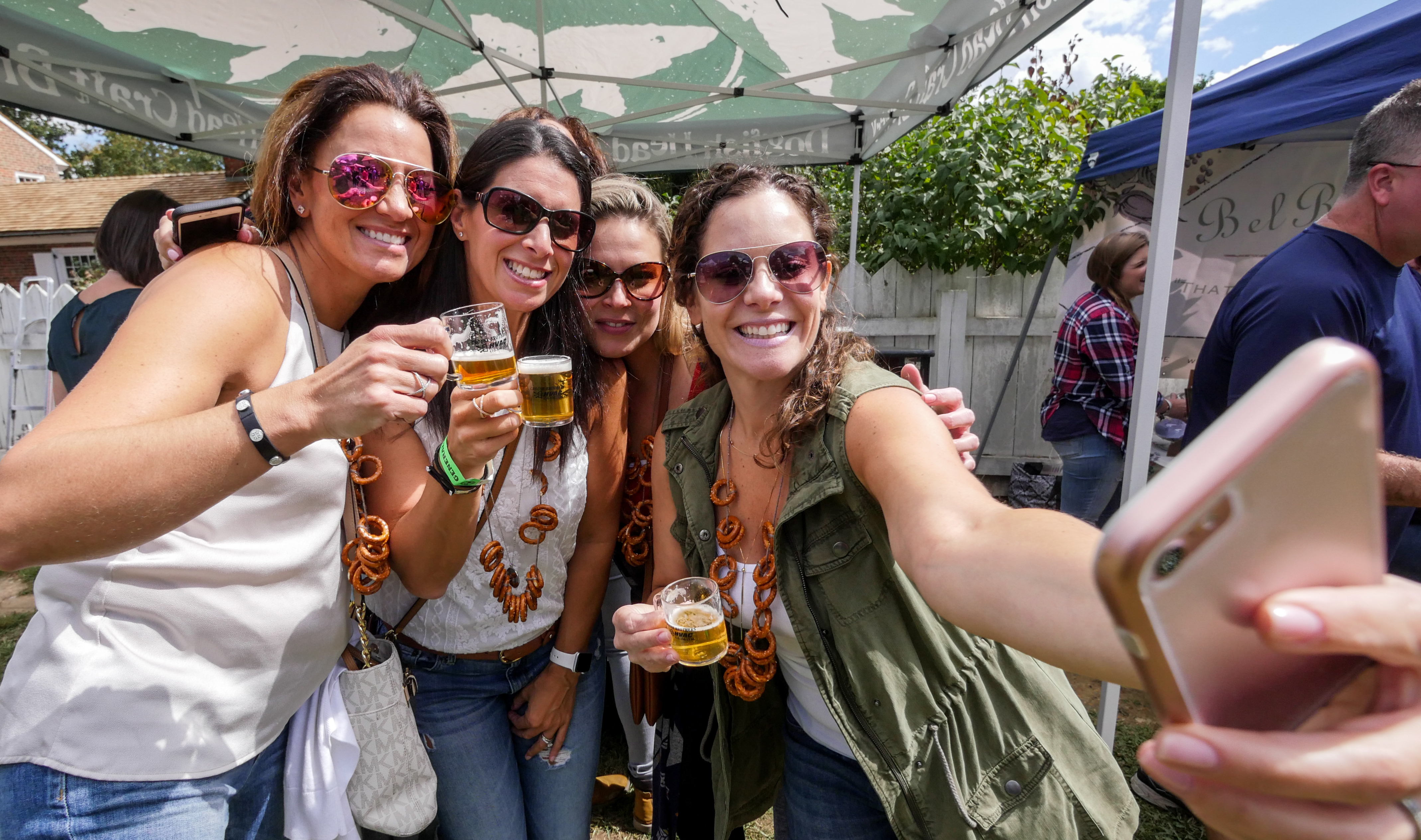 For the 4th year in a row 4x3 has proudly marketed the annual Odessa Brewfest. Through a custom-designed website, social media and content marketing we helped the Historic Odessa Foundation invite hundreds of visitors as they enjoyed award-winning craft beer, gourmet food, local craft vendors, live music, and historical demonstrations on the beautiful grounds of the 1769 Warner-Wilson house in Odessa, Delaware.
Social Media Marketing Success
In conjunction with our email and content marketing efforts, we focused heavily on social media marketing as a way to not only to create buzz about the event, but to generate ticket sales. The result was a consistent level of social media engagement and non-stop event promotion across a variety of platforms.
FACEBOOK BOOSTING
In order to gain maximum visibility on Facebook, 4x3 implemented a marketing strategy that utilized boosted posts as a away to appear higher up on news feeds of people that are located within a specified geographic area with interests in craft beer. 
Facebook boosting allowed the Odessa Brewfest gain exposure to new audiences and interact with 94,670 engaged users in the four months leading up to the festival.
ODESSA BREWBRACKET
Generating engagement between the attending breweries and fans is always important to promoting the Odessa Brewfest. One way we facilitate engagement is the annual Brewbracket competition -- an online contest in which we pit breweries against one another in a bracket where fans vote for their favorite brewery. By doing this, we gain access the loyal brewery fans that vote and share the Brewbracket on social media.
Year after year, it has proven a great way to drive interactions on social media and traffic back to the festival website.
#ODESSABREWSELFIE CONTEST
Generating hype before an event is crucial, but continuing to drive engagement during an event is just as important. To keep guests posting to social media throughout the festival we created a Selfie Contest to encourage people to take pictures of themselves and their friends enjoying the wonderful craft beer and beautiful ground of Historic Odessa with all their friends.
Throughout the day, more than 75 guests entered the contest through Facebook, Twitter and Instagram. Several beer enthusiasts won fun brewery swag and other merchandise at the end of the day.
SNAPCHAT GEOFILTER
4x3 also designed a Geofilter for the annual Odessa Brewfest. The custom Geofilter appeared during the festival and allowed anyone who attended the event to use the filter on Snapchat. Everyone shared snaps with their friends using the filter to celebrate their favorite craft beer and to commemorate being at the event.
At the end of the day, there was a total of 5,272 uses and views! This is a great strategy for creating peer to peer marketing with minimum effort.