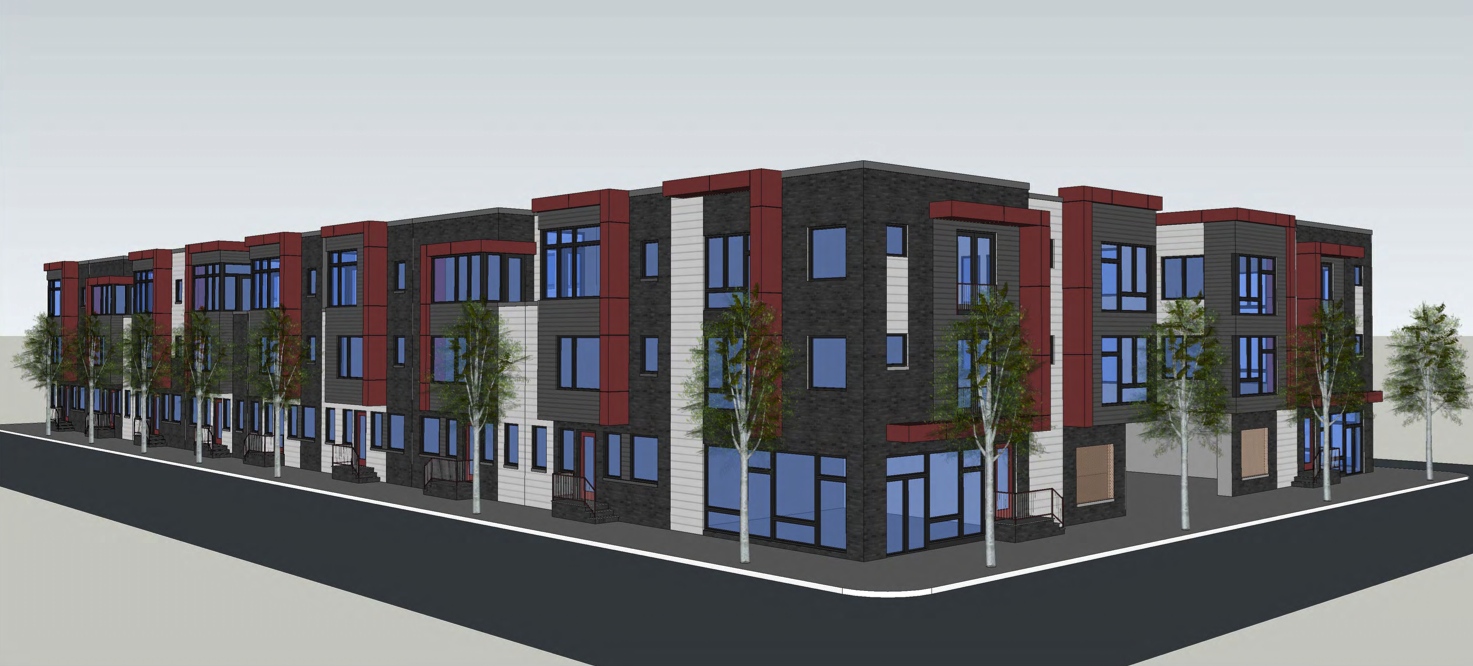 Social media, viral videos, pop-up events—there's lots of fun options these days for marketing your business. In all the enthusiasm for new media channels, some of the older strategies can get left by the wayside. When it comes to reach and ROI, however, sometimes there's no better path than the tried-and-true press release.
Our client AGA Developers had a few marketing goals with their latest project, South Square, a 19-unit residential and retail project in South Kensington. They looked around at the coverage other developers were getting in Philadelphia real estate blogs, magazines and newspapers, and wanted to raise their profile through these same channels. It's clearly a good strategy for them—real estate and development is a perennial hot topic in Philly, and AGA Developers has been building in some of the city's trendier locales: Fishtown, Graduate Hospital, Point Breeze. Their entry into South Kensington would again put them on the cutting edge.
Setting Goals, Generating Buzz
In consultation with AGA, three marketing goals were set: position principals Sean Killeen and Frank Mazzio as local experts on real estate and "go-to" sources for information, leverage South Kensington's status as a "next big thing" in Philadelphia real estate, and generate direct publicity for South Square.
We wrote a trends piece In January about South Kensington for AGA's website and social media, quoting Sean on the neighborhood's attributes and why it is taking off.
This joined other articles in Philadelphia magazine, the Philadelphia Inquirer and other outlets about real estate, nightlife and foodie trends in Fishtown and Kensington. Our timing was perfect.
In early March, a short piece on South Square appeared in Vox Media's Curbed Philly. The following week (March 8), we released an attractively-designed press release about South Square to many local media outlets and real estate reporters. As a result of this, South Square was featured on Philly.Com in a piece by Shannon Rooney, with Sean Killeen directly quoted from the press release.
Big-Time Coverage
This was followed by an inquiry to 4x3 from the Philadelphia Inquirer real estate writer, Alan Heavens. Heavens was writing a big feature on the real estate market in Fishtown and Kensington, had seen the press release in his inbox, and wanted to include South Square. We steered him toward Frank, Sean and their realtor, MGC Real Estate Group. Through this article Killeen would get his wish—quoted as an authority in a trends piece (published March 29) that mentions South Square as a key development project.
We responded with a piece of our own for the AGA website and social channels about the flurry of attention around South Square.
But this wasn't all. Heavens followed his article up with a major feature in the April 10 Sunday Inquirer profiling AGA Developers and South Square—pictures, a big graphic (provided by us), the works. AGA was now being presented as prime movers in the redevelopment of the old industrial district of Kensington—a major PR victory for Frank, Sean and the firm.
We're proud of the role we played in helping this happen.