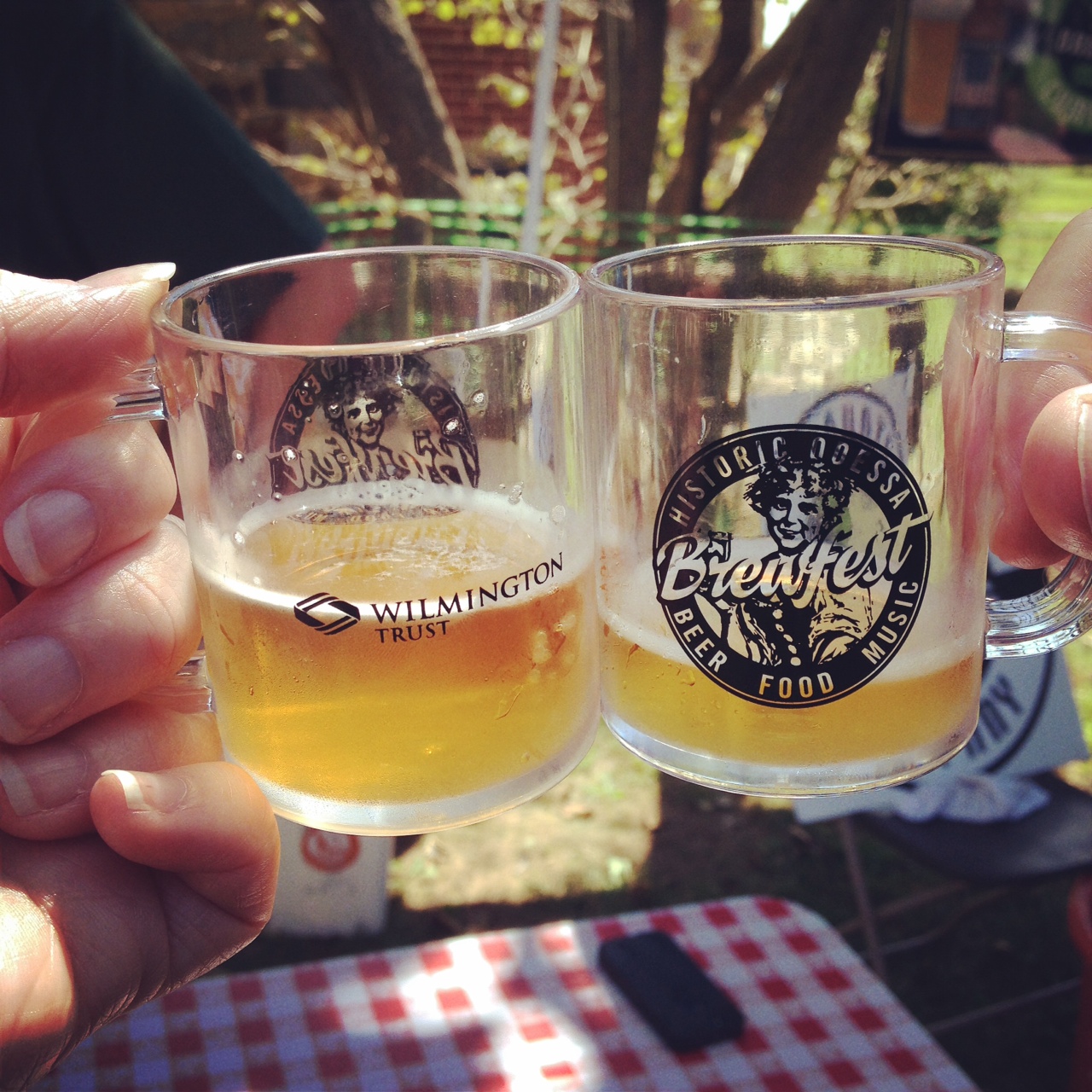 The 1st Annual Odessa Brewfest was a huge success in my book. The festival fulfilled its promise—great beer, food and music in a beautiful setting with lots of positive vibes and a party atmosphere. It was a truly unique event and a great fundraiser for the Historic Odessa Foundation. 
The Brewbracket Promotion
If you've been following this blog you know about our field-of-64 brewbracket promotion, which has been going on since May. We put 64 different beers on the hot seat (all from breweries attending the fest) and promoted the contest extensively through Facebook, Twitter, an e-newsletter and direct contact with brewers. 
The result was a consistent level of social media engagement, non-stop event promotion and excitement as we narrowed the field down to the last few competitors. The Final Four round in the brewbracket hit new heights of audience engagement with over 65 votes on Facebook alone. 
At the festival itself, we offered brewery giveaways for attendees who voted in the contest or "liked" the brewfest Facebook page. The feedback, both online and in person, was nearly universally positive. 
We certainly enjoyed ourselves and learned a lot. Looking forward to Odessa Brewfest 2015!