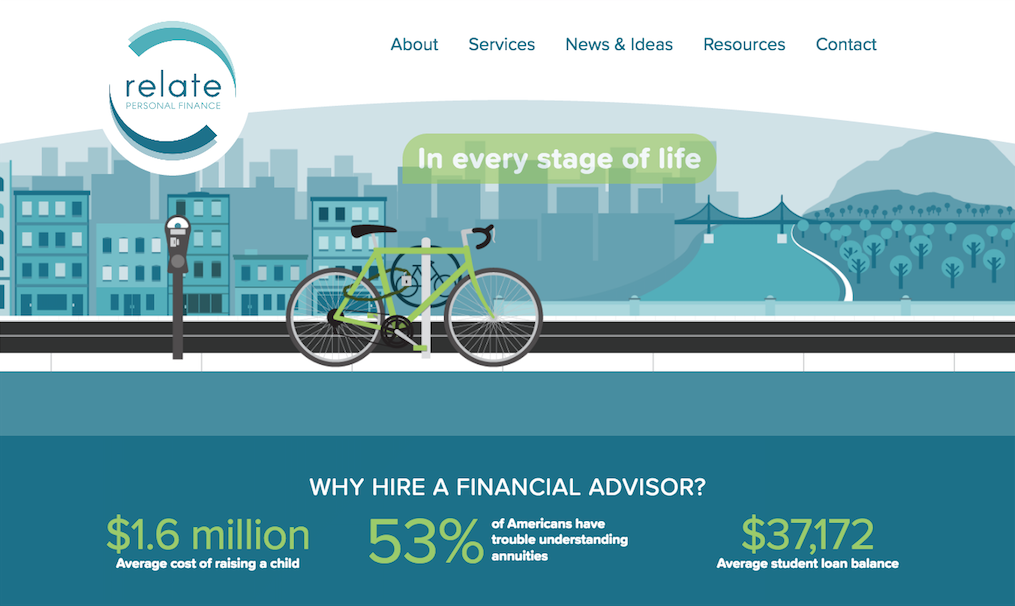 4x3 is proud to announce the completion and launching of the Relate Personal Finance website.
Financial Advice That Relates To You
4x3 provided interactive design consulting and a custom Drupal Content Management System (CMS) for John O'Brien, a local financial advisor who specializes in a coach-like approach to financial planning. John started Relate Personal Finance to help individuals, families and small businesses make smart financial decisions regardless of their income or wealth level.
John wanted to standout among the hundreds of independent financial advisors working in Philadelphia. Opting out of the boring finance website that uses stock photo, John commissioned 4x3 for custom graphics and animations to give a new and refreshing look to his website.  
Drupal CMS and Site Hosting
4x3 will be hosting and maintaining the Drupal-powered Relate Personal Finance website. Through the Drupal CMS, John can easily make updates to his website, like adding resources, news, or updating information about his services.
4x3 also worked with Relate Personal Finance to create the logo and brand. 4x3 provides content and social media marketing, SEO, and web maintenance services as well.
It was a pleasure working with John and 4x3 looks forward to a continued relationship now that the site has launched.