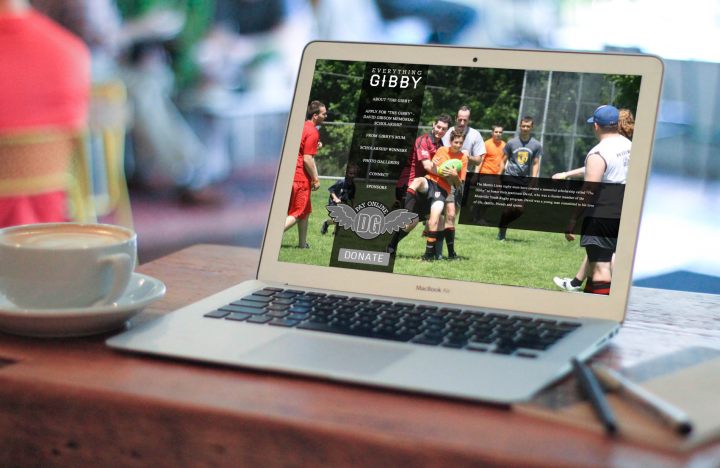 Our continuous work with Everything Gibby helps provide an avenue for high school seniors to apply for scholarship awards to advance their academic or rugby careers.
Grace Rieck
Content Developer
In January 2006, the Morris Lions rugby team created a memorial scholarship called "The Gibby" to honor their teammate David, who was a charter member of the Montville Youth Rugby program.
Web design and development
4x3 worked closely with Everything Gibby to give them the online messaging they deserve. With clear and easy to use navigation, the user is able to trust their content and focus on the brand messaging.