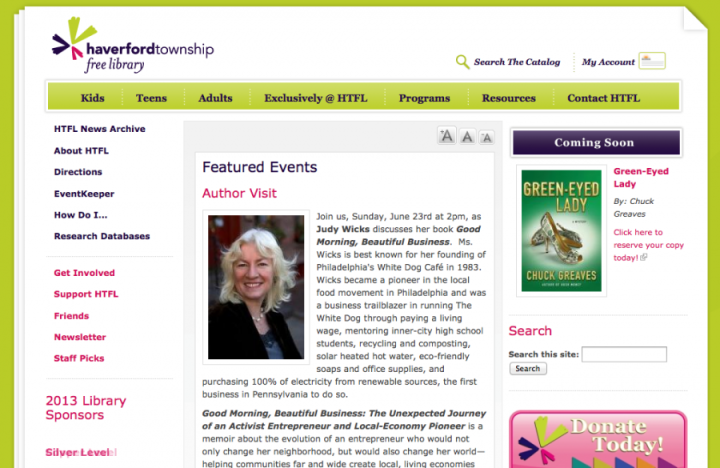 The Haverford Township Free Library has a robust, intuitive and exciting website thanks to the efforts of the design team at 4x3. They masterfully created a unique look for us and incorporated our logo colors into the website to bring us a unified look and to further cement our brand to the user. 
Christine D. Faris
Library Director
4x3 designed and developed this content-managed website for the Haverford Township Free Library. The updated site was designed to follow HTFL's new brand identity. The site was designed and programmed with a completely customized version of the open source, content management solution, Drupal.
Web development and Site Maintenance
4x3 continues to support HTFL by managing site improvements and browser and software security updates. 4x3 also recently redesigned HTFL's broadcast email template.