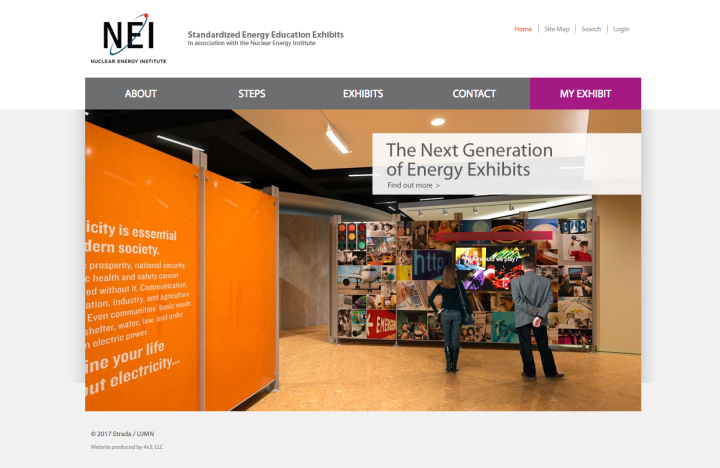 4x3 worked tirelessly to develop a comprehensive website that provided custom e-commerce registration for users.
Amy Siano
President
4x3 worked closely with NEI to create a custom website that featured individual exhibits and their Standardized Energy Education Exhibits project, which offers nuclear energy companies a cost-effective, efficient means to improve the quality and impact of their energy education centers.
Customized E-Commerce 
We implemented the e-commerce ability for registered users to search through the exhibits, select specific pieces and put them in their cart. By creating this wish-list, potential customers could customize the exhibits they wanted to build. Customers could also submit custom specs with exhibit pieces to receive a quote.