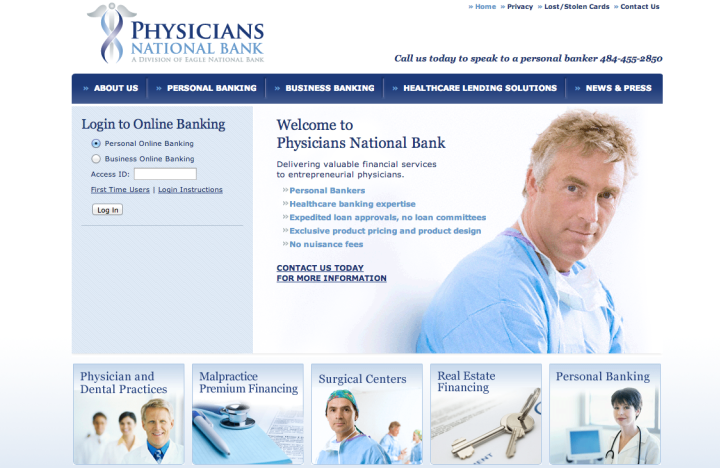 From branding to website, we created a comprehensive identity for Physicians National Bank that perfectly exemplified their professionalism and field expertise.
Drew Smith
Vice President
4x3 designed this identity for a new financial services institution catering towards Physicians. A full logo and identity package, including stationery was developed and the brand was applied to the new company website.
Financial services branding and identity
In 2016, Physicians National Bank was purchased by ESSA Bank and Trust.