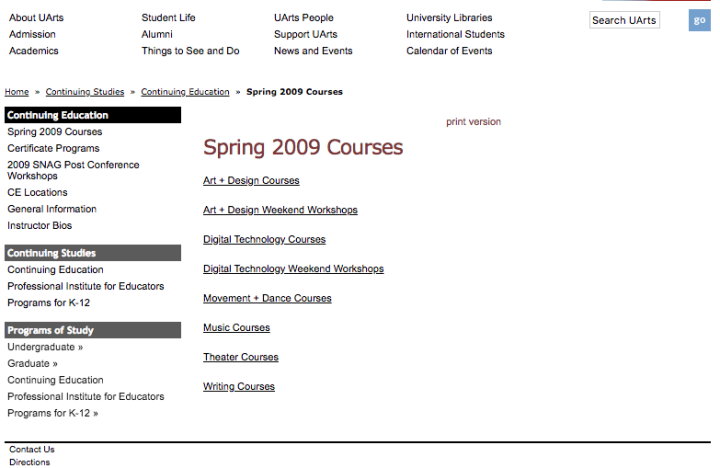 The University of the Arts website was a unique challenge for 4x3 to develop a secure custom PHP-based CMS.
Amy Siano
President
In 2008, 4x3 was engaged as a technology partner to develop secure custom PHP-based CMS for the University of the Arts, Continuing Education with a database for Courses, News Database, Calendars, Faculty and Portfolio.
The site featured a web-based Content Management system to update Dynamic sections of the website. The course catalog content was integrated and updated through a nightly XML dump from the university servers. The CMS also included photo upload multiple image + video, the integration of faculty and courses and ability to upload a PDF course syllabus.