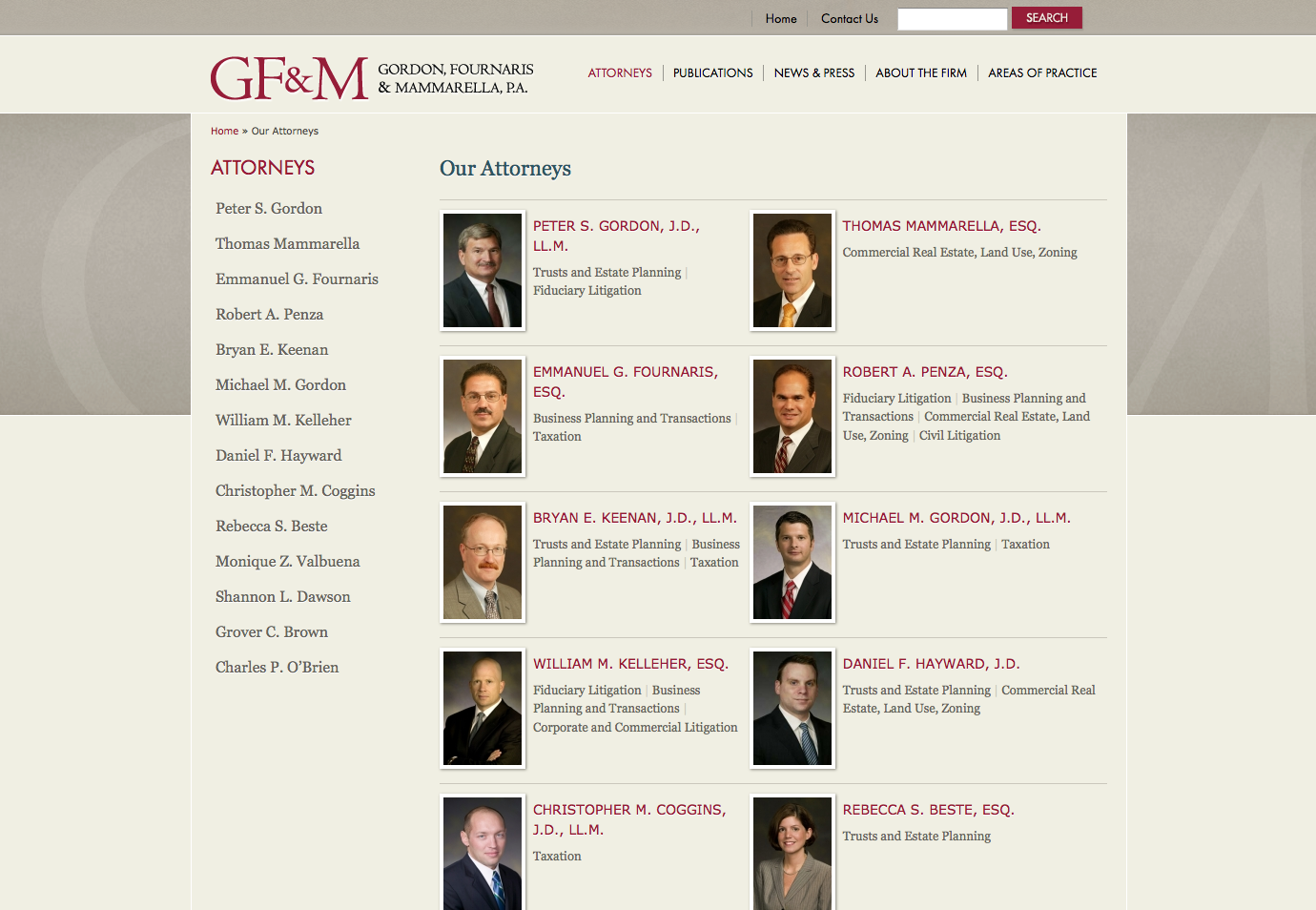 4x3 is proud to announce the launch of the new website for Gordon, Fournaris & Mammarella, a law firm in Wilmington, DE. GF&M requested a new design for their website, and 4x3 responded with a new look, a well constructed site architecture, and a Drupal powered content management system.
Drupal CMS and Site Hosting
Through the Drupal CMS, the staff at GF&M can easily make updates to their site, like adding publications, news, or updating information about staff members. 4x3 also hosts the GF&M site, which ensures faster pages loads and more up time.
It was a pleasure working with GF&M and 4x3 looks forward to a continued relationship now that the site has launched.