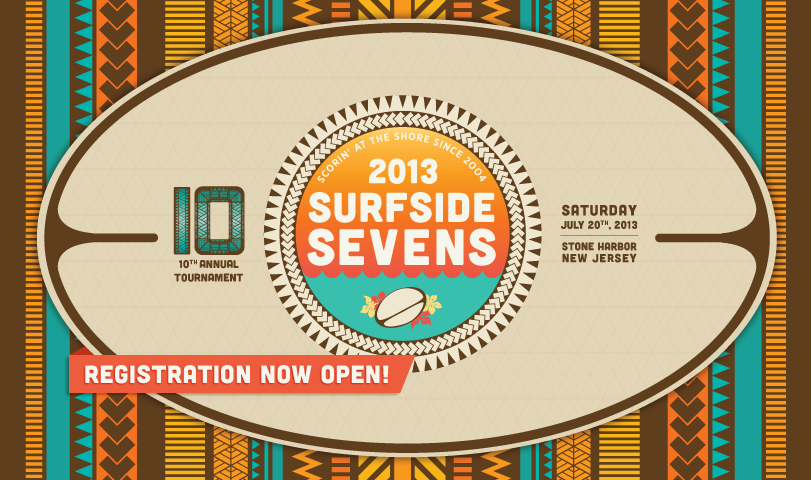 Unveiling this year's logo... The 4x3 designers have been exercising their creative energy as they collaborate on the re:branding of the Surfside Sevens 10th Annual Rugby Tournament. The new logo design will be featured on all things related to the tournament: program, signage, t-shirts, rugby balls, frizzbees...and more!
The date has been set for July 20, 2013 in Stone Harbor, NJ. Between 70 and 80 teams are expected to compete this year including Men's, Women's and Youth. Surfside Sevens is held in July every summer. Each team is guaranteed 3 matches and lots of sun and sand. Surfside Sevens has been "scoring at the shore since 2004." The event was concieved by Stephen and Amy Siano.
Contact Tournament Director, Stephen Siano at 610-389-4474 or email siano@sevenssports.com .