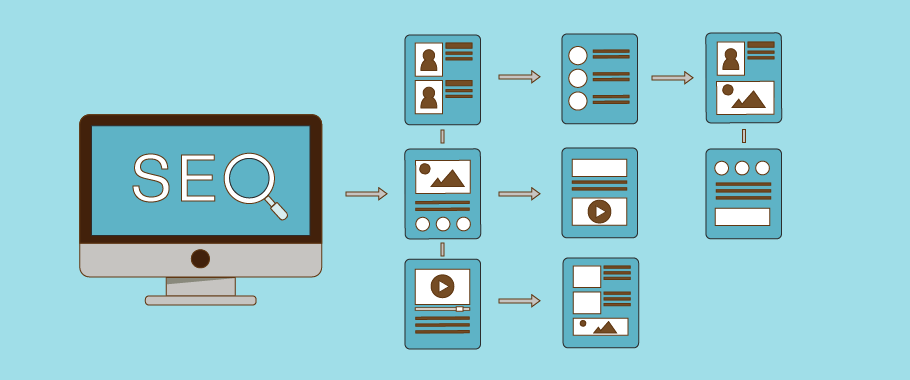 When GF&M Law contacted 4x3 for a redesign of their website, we worked closely with the firm to create a site that reflected the class and professionalism of GF&M but also was functional on all devices and SEO-friendly.
Thoughtful Structural Design for Businesses
4x3 specializes in business web design; we strive to create just the right website for each client. Our services range from custom CMS design and development to logo design and visual branding and beyond. 
Our work with GF&M Law focused not only on a functional responsive design, but also site architecture and accessibility. The GF&M law firm website homepage and interior pages are optimized for search engines, potential clients, and fellow peers. 4x3's thoughtful design integrated SEO-friendly structure into every aspect of the website. 
Why Structure Matters
Good site structure is at the very core of organic SEO.
GF&M Law's SEO-friendly site structure is one of the most crucial aspects of a site's SEO performance. We purposely created a site with logical and hierarchical site structure. This allows users to finding pages where they're expected, thus locating what they are seeking more quickly. The more appealing GF&M Law's site to users, the more appealing it is to search engines, too. Google's algorithm uses information from users to rank the site. 
Good site structure enables great user experience, which in turn provides the site with higher Google ranking and sitelinks on search engines.
ABOUT GF&M LAW
Gordon, Fournaris & Mammarella, P.A. is a law firm located in Wilmington, Delaware. Their staff boasts a number of highly skilled attorneys and paralegals prepared to fight for their clients in cases about Captive Insurance, Trusts and Estate Planning, Fiduciary Litigation, Commercial Real Estate, and more.
The firm is also affiliated with The First State Registered Agent Company. GF&M Law can provide incorporation services for Delaware corporations and formation services for Limited Liability Companies and Limited Partnerships.