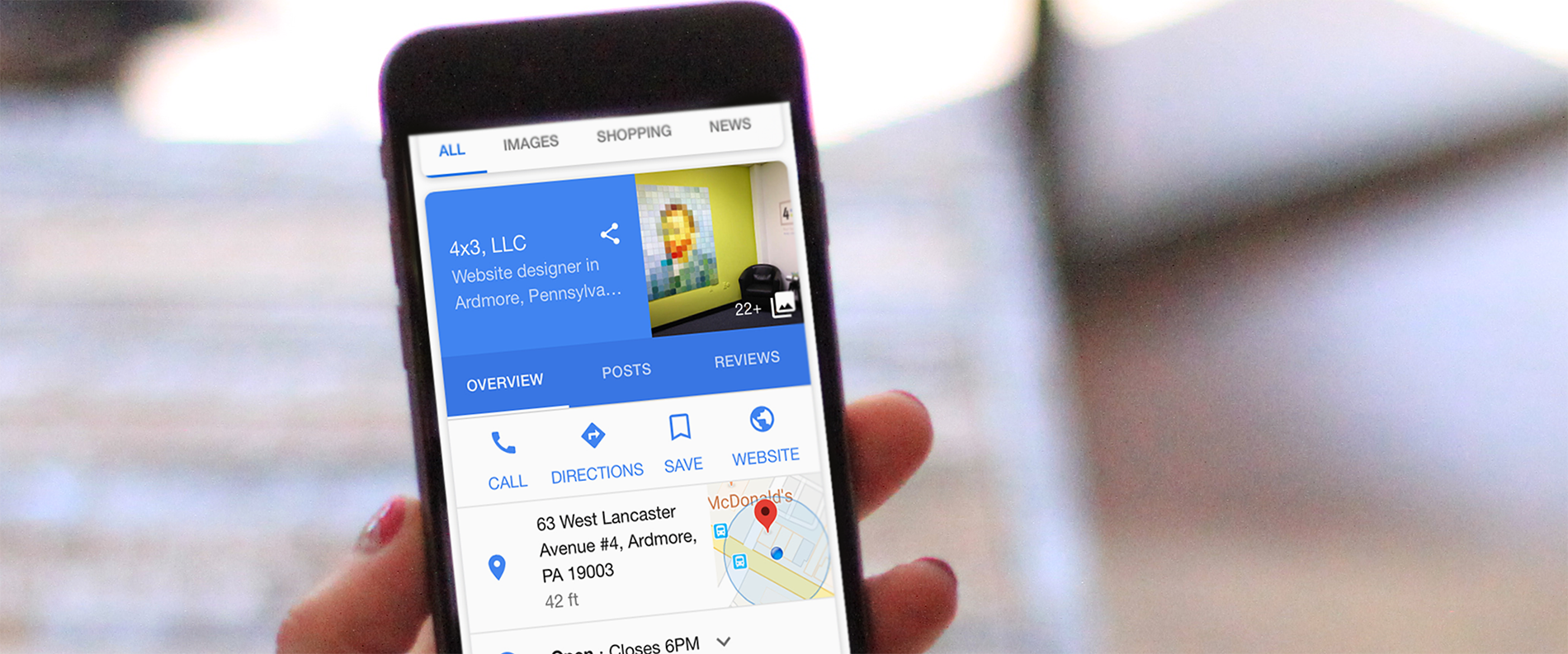 Google is the world's most popular search engine. No surprise there! But have you been utilizing all the benefits Google can give your business? 
Improve local SEO with Google My Business.
Google My Business (GMB) is a free listing from Google that businesses can use to manage their information — like Name, Address and Phone Number — across Google Search and Google Maps.
Keeping your business' information up to date is very important. Accurate information is the way potential customers will find your company, and it gives Google the correct information to display in searches.
How it works
So why should you worry about your Google My Business anyway? Well, according to Google, 97% of consumers search for local products and services but only 37% of businesses have claimed a local business listing on a search engine. 
By ignoring your GMB listing you are losing business, lots of it.
Claim your business listing
It is very important to claim and verify your business on Google. An unclaimed business listing can be edited by your competitors, making it vulnerable to spammers with false information. 
Visit google.com/business to start the process of claiming your business.
If you have already claimed your business the next step is to verify its location. To do this, Google will send your business a real-life postcard. This card is the only proof you're the owner of the business listed at the address. But be careful, this postcard is often mistaken for junk mail. 
Rank on Google
Verifying a GMB listing is not enough for your business to appear in Google search results. Relevance, distance, and the prominence of the business are important ranking factors for Google.
Relevance - how well does your business fit the search intent of a customer? Vagueness doesn't rank. 
Distance - where is your business physically located? Google uses the location of the searcher to present the most relevant local businesses.
Prominence - how many reviews or posts does your business have? No one like a dead profile, you have to keep your listing up to date with new photos and content.
These three factors all contribute to your businesses' standing in local search results. Inaccurate information can hurt your listings and rankings.
Manage your business listing
Take charge of what people see when they do a local search for your business. GMB gives you the tools to update your listing and engage with your customers from any device.
Entice new customers with quality photographs, customer reviews, and business news items. Adjust your hours for the holidays, add a new phone number or manage multiple locations in a few easy steps through your GMB account, and your listing will update across Google Search and Google Maps.
Need help managing your listing? 4x3 can help.
Sometimes running a business doesn't leave you enough time to establish and maintain a successful GMB listing. Keeping your business listing constantly up to date can be difficult, especially if you don't have the know-how or the man power.
4x3 can help optimize the use of Google for you and your business.
We use our trusted SEO services, designed to increase your page ranking organically, as a way to optimize your business listing on Google. And with our previous experience managing businesses on Google, our team can evaluate your performance, keep your info up-to-date, and interact with customers on your behalf.