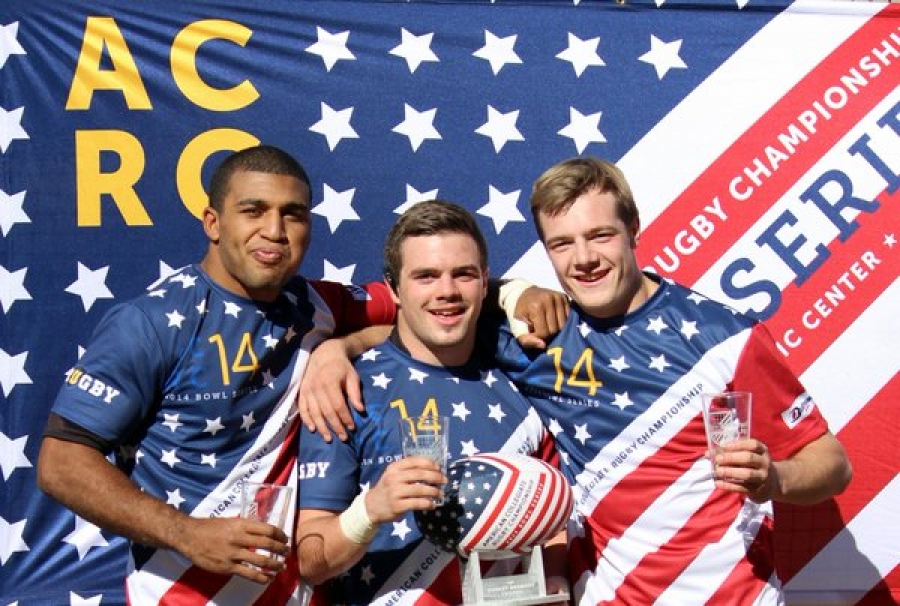 4x3 offers comprehensive, in-house event marketing services for our clients. From sports tournaments to craft beer festivals, we strive to make your event an unforgettable experience. 4x3 takes special pride when we work with our sister company, URugby, on their annual tournaments, showcasing our full-service sports marketing capabilities.
Over the years we have designed the logo and branding for URugby, which is implemented on promotional items for the 2017 Ariel Re Bermuda 7s, 2016 Bowl Series and ACRC Bowl Series. We've had the pleasure of continually working with URugby exclusively on sports marketing over the years for these events.
2017 ARIEL RE BERMUDA 7S
The 2017 Ariel Re Bermuda Sevens hosted the very best in high school and college rugby at the National Sports Center, Bermuda's premier sporting event venue. The tournament featured four mini teams (ages 9-12), two high school girls teams, five high school boys teams and 12 collegiate men's sides. 4x3 designed a souvenir rugby ball and referee jerseys to be used throughout the event.
2016 BOWL SERIES
The 2016 Bowl Series is a collegiate and high school rugby series held in New Rochelle, NY. The tournament featured 12 elite college rugby teams, and six high school teams competing to be Bowl Series Champions. 4x3 designed branding that was then translated onto wearables, VIP and player passes, and promotional banners. The custom apparel included a series of referee jerseys, MVP shirts, and promotional tees for fans and players alike.
ACRC BOWL SERIES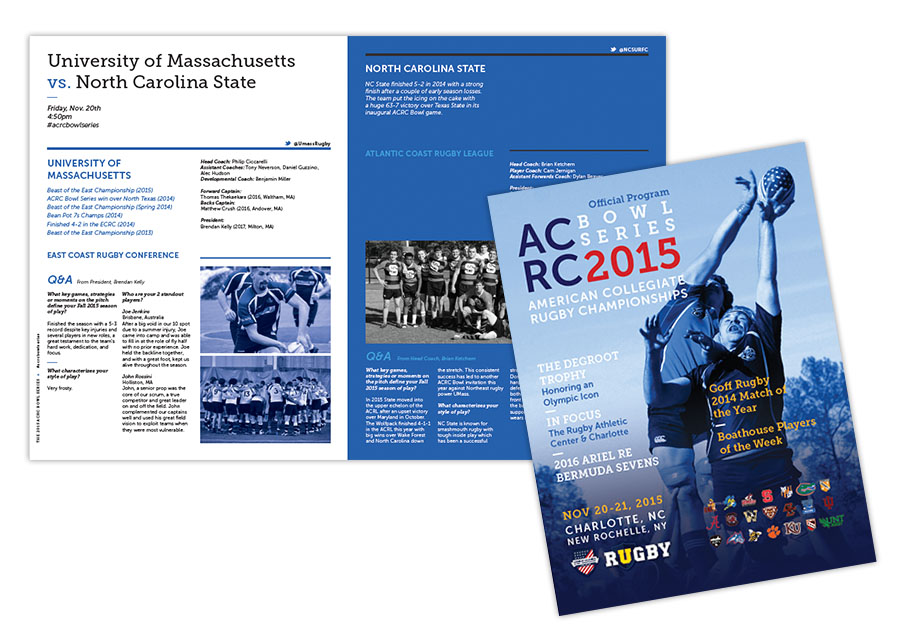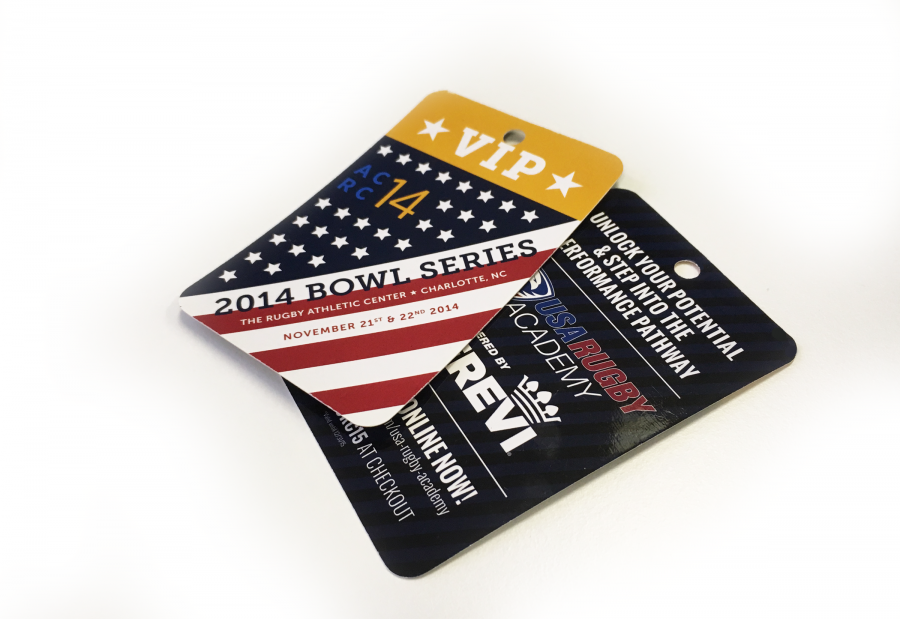 The ACRC15s rugby bowl series is an annual sporting event held each fall in Charlotte, NC. For the inaugural ACRC Bowl Series in 2015, 4x3 created a comprehensive package of branding and marketing materials including an event logo, website, custom apparel, trophies, posters, pint glasses and souvenir rugby balls. 
USA ISLANDERS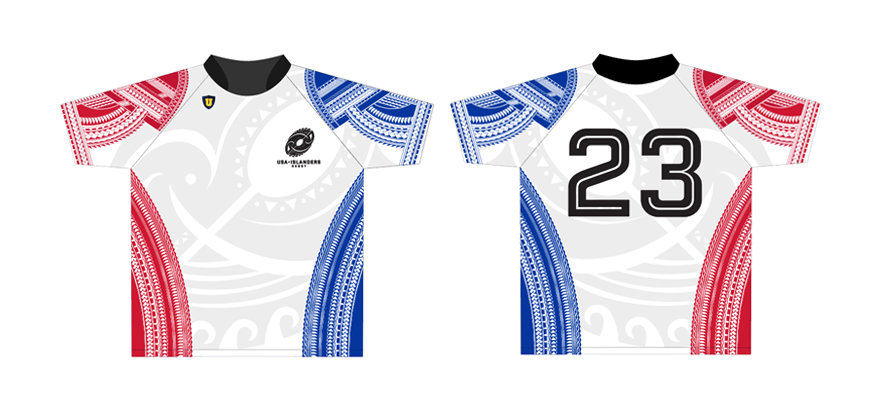 The USA Islanders is a team of USA Eagles and potential Eagle national caliber rugby players from US-based Pacific islands; including Hawaii, Tonga, Fiji, and American Samoa. 4x3 was hired to handle web design and development of the USA Islanders website for to promote invitational matches and upcoming events for the newly formed USA Islanders rugby team. 4x3 also worked directly with the team administrators and coaching staff to create a logo and brand. The new logo and brand was then applied across a variety of mediums, including web, print (business cards, letterheads) and gear (jerseys, T-shirts, rugby balls, Bermuda shorts).
OUR EVENT MARKETING SERVICES
4x3's branding efforts contributed to successful marketing efforts surrounding the tournaments, as well as a positive experience enjoyed by both teams and spectators. Sports event branding and merchandising efforts helped convey a sense of professionalism to a new event that quickly established its prominence in the rugby circuit.
4x3 can extend your brand beyond digital marketing, with events for big and small. For other events beyond sports marketing, we also offer content marketing in the form of website design, as well as live social media updates (tweeting, video, commentary). Contact us today!